Both options last 21 days – the minimum time needed to establish new habits and start to create healing within your gut microbiome. What differs is how intense your cleanse will be — and how much detoxification and gut health restoration will occur.
Planning Tools and Templates
Planning Tools and Templates

Ultracleanse Plus - Detox Shake

Weekly Health Coaching Support
Natural
All products are natural, with high quality ingredients. Vegetarian, dairy-free, and gluten-free.
Easy-to-Follow
Simple to follow and easy to fit into any schedule and routine + planning tools to keep you organized.
Educational
Videos and tools developed by our Reset team to guide you through the 21-day Program.
Doctor developed
The Program and the supplements are doctor-developed and designed to work synergistically.
coach Support
10-20 min weekly call with our Health Coach to support you during your Reset journey. *Advanced Reset Only.
Everything you need to reset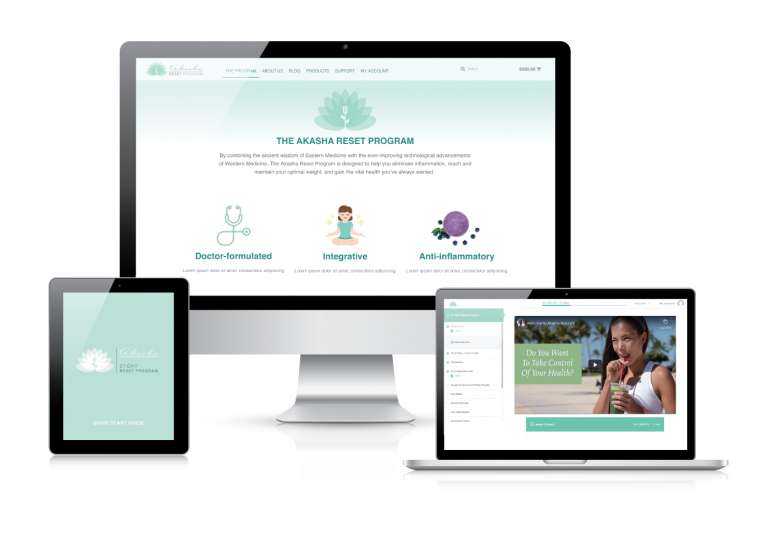 Video Lessons and tools from our doctors, nutritionists, and health coaches. They will share with you decades of experience in Integrative Cleanse and guide your 21-day Reset journey to help you achieve your health and wellness goals.
You will get a printed  booklet with all the essential
information

you need handy

during the Reset. In it you will find educational material, information about the supplements, a detailed list of what you can and cannot eat, tips to boost your detox journey, recipes, a weekly meal planner, and a shopping list.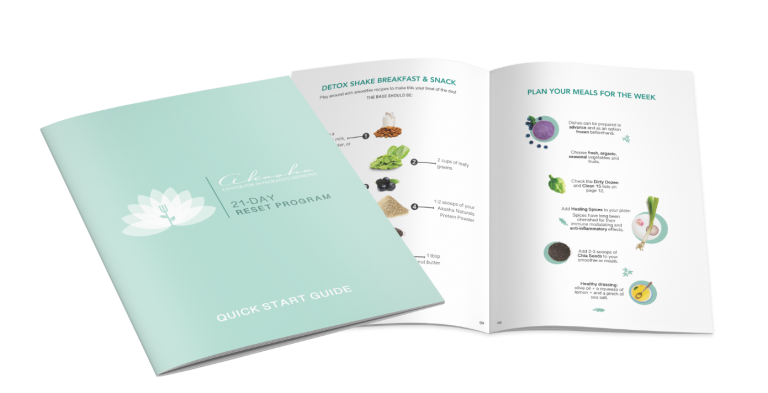 BALANCED HORMONES & BETTER LIBIDO
DECREASED INFLAMMATION AND PAIN
OPTIMIZED DIGESTION & ELIMINATION
As an actress its imperative that I lead a healthy life, even with the crazy schedule and all the traveling my work demands. After Dr. De Mello, I found the balance and health I needed. He had a loving approach to understanding my own body. The strength and readiness I feel is due to Dr. de Mello's treatment.
"Akasha Naturals is my go-to for supplements. I especially love the immune-support [when I feel] sickness coming on."
"I have been using AKASHA Natural products for over three years. They are amazing and they work! I feel great and everyone comments about my level of energy and aliveness…AKASHA Naturals are an investment in the life I love living."